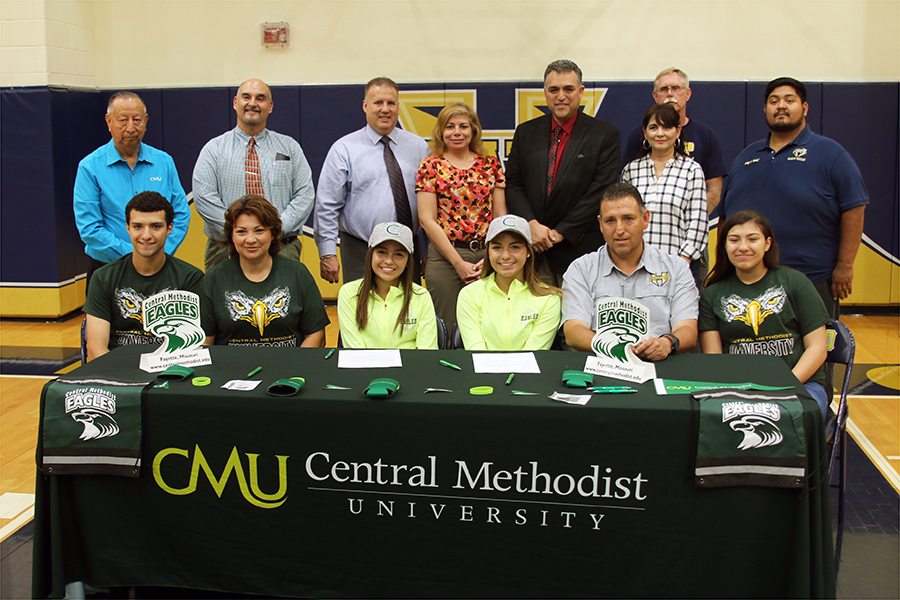 Ashley & Alexis Arjona - CMU Signing
Hidalgo ISD Public Relations Dept.
Thursday, April 12, 2018
Congratulations to Ashley and Alexis Arjona for signing their letter of intent to play sports at Central Methodist University. Ashley will be playing basketball and Alexis will run cross country and track for the Eagles.